Event-Description: Dream Beats 2020
What is offered for you
4 days / 3 nights / 5 Partys
only with open-minded couples - Hotel take over
Top DJ´s of the scene
... heat up with hot beats
Many excursion possibilities
... enjoy a wide variety of leisure possibilities at Zell am See
Every day various theme partys
... also in the afternoon. See the complete program below!
International public
... more than 170 couples from various countries
... and many more
Be surprised !
The programm for you:
Musically like the SPRING BEATS this party will be almost exclusively focused on electronic music. But at this party there will be NO fixed age limit like at the SPRING BEATS. Here we want to give all friends of electronic music a place. We will have our regular party from Thursday on, but as so often on Wednesday we will have a small meet & greet with DJ Beule in the small disco, to which we cordially invite you. Just choose your desired date of arrival at the end of the booking process. From Thursday on all parties will take place in the big disco.
We will only offer a small contingent of rooms at the Schütthof for this event. Therefore breakfast and dinner will be served for all guests together at Latini. The Schütthof is purely an overnight hotel.
Please note: the following program items can also be exchanged depending on the weather! There may be changes until the event!
WEDNESDAY, 28.10.2020

From 12.00 pm

Individual arrival (earlier arrival with availability of the rooms possible with additional charge of 30€)

12.30 pm

The spa area at Hotel Latini is open

7.00 - 9.00 pm

Dinner at the Hotel Latini (normal dressed)

9.00 pm

Meet & Greet with DJ Beule in the small disco

THURSDAY, 29.10.2020

8.00 - 11.30 am

Breakfast at the hotel you booked

12.30 pm

All wellness areas at Hotel Latini and Schütthof are open

2.00 - 6.00 pm

The large IBIZA POOL PARTY with open Lovelounge at Hotel Latini - with free massages and sauna infusions from the European Sauna Champion Helmut

6.30 pm

For those of you who arrived Thursday: Meeting point in the lobby at Latini-Hotel for all "Newbies" in Zell to say "Hello", explain what you can expect in the next 3 days and subsequent hotel tour. The old "Zell-Bunnys" are of course also gladly seen to welcome the new guests and to help with questions.

7.00 - 9.00 pm

Dinner at the Hotel you booked (normal dressed)

10.00 pm

Welcome cocktail in the disco

10.15 pm

Welcome to the "Halloween Party" - Today, the dead are brought to life and we are curious who makes us shudder the most in his costume. And enjoy finest techno and electro music.

midnight

Opening of the Love Lounge in the Latini SPA area and small midnight snacks at the hotel lobby
Start of the 2. dancefloor at the UNO bar

FRIDAY, 30.10.2020

8.00 - 11.30 am

Breakfast at the hotel you booked

12.00 pm

The wellness area at Hotel Latini is open. From 2.00 - 2.00 pm European Sauna Champion Helmut heats you up with his sauna infusions.

12.15 / 12.45 pm

Free shuttle buses to Baumbar

1.00 - 4.30 pm

Today we celebrate our well known "Après Ski - Oktoberfest" party in the "Baumbar" in Kaprun. But this time NEW and unique in the world: as Swinger ELECTRO PARTY in Dirndl and Lederhosen. "Blas-Musik" was yesterday.

3.45 / 4.30 pm

Free shuttle buses back to the hotel

7.00 - 9.00 pm

Dinner at the Hotel you booked (normal dressed)

10.00 pm

The party today is called "BABYLON BERLIN" - we revive the "Golden 20ies" again. Glamorous excesses, flapper and garters, suspenders and flat caps. Styletically, this era produces a lot and we enjoy exuberant electro swing.

midnight

Opening of the Love Lounge in the Latini SPA area and small midnight snacks at the hotel lobby
Start of the 2. dancefloor at the UNO bar

SATURDAY, 31.10.2020

08.00 - 11.30 am

Breakfast at the hotel you booked

12.00 pm

The wellness area at Hotel Latini is open

2.00 - 6.00 pm

Don´t miss it: "The famous and legendary balcony party" in the Hotel Schütthof

7.00 - 9.00 pm

Dinner at the Hotel you booked (normal dressed)

7:00 - 0:00 p.m.

Our Body Painting Master Mucky will enchant your body with great UV colours free of charge. In addition, there is a painter's corner for creative adults to paint themselves.

10.00 pm

The final party is called "CRAZY NEON NIGHT" - today it gets colorful and we dive into a colorful sea of neon colors.

midnight

Opening of the Love Lounge in the Latini SPA area and small midnight snacks at the hotel lobby
Start of the 2. dancefloor at the UNO bar

SUNDAY, 01.11.2020

08.00 to 11.30 a.m.

Breakfast at the hotel you booked

until 12.00 p.m.

Check out - we have to say good-bye until the next time. (Late check out till 17h p.m. possible with a charge of 50€)
---
Hotel Latini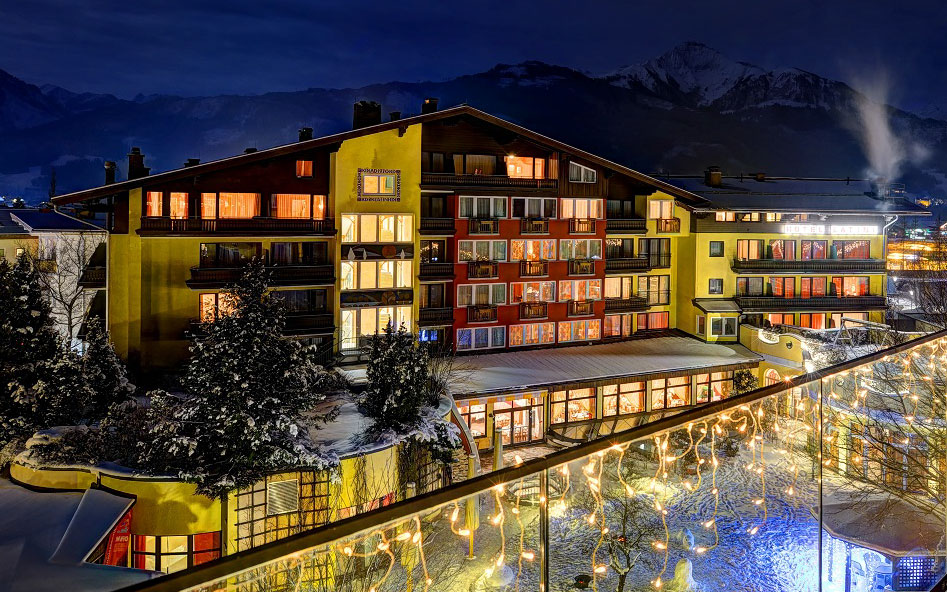 Hotel Schütthof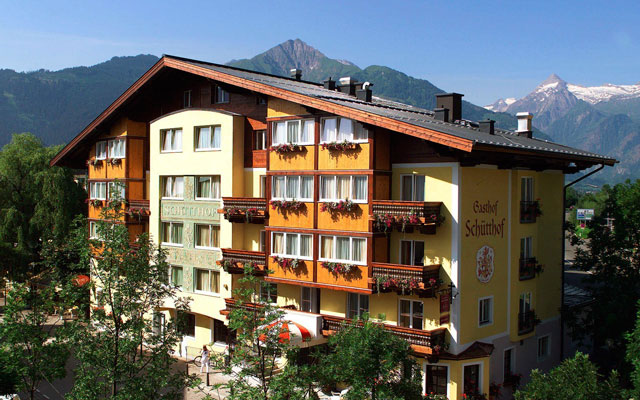 Overview of the hotels, prices and availability